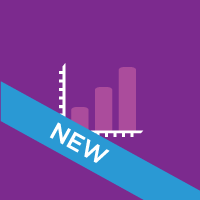 New options for learning Salesforce emerge all the time. As an update to my earlier article on How to Learn Salesforce, Trailhead has been recently updated with new modules. There is now a set of modules covering the new Lightning technologies – Connect, App Builder, Components and Process Builder.
These are a great set of modules if you want to get your hands dirty with guided practice. I especially liked the Lightning Connect module. The idea of being able to connect to external sources with OData is intriguing. However, from a practice standpoint without an OData source, it is hard to try it out. This module solves that issue by giving you a source to connect with. The best part is once you finish the exercises, you can experiment on your own.
Another new module, is Reports and Dashboards. I have always had an affinity for reporting and analytics, as it is where I started my professional career. One of the challenges with trying to learn reporting, is that of context. You can learn the mechanics of a tool, but without business requirements it lacks substance. The Reports and Dashboard module helps provide background, making the learning more meaningful.
Perhaps the most exciting development is guided learning paths to blaze your own trail. When Trailhead was just a few modules, it was easy to pick and choose what you want. Now with more content, finding what you are looking for can be more difficult. If you are a new admin, sifting through the more advanced developer options can be a challenge. Now there's no worries, as Guided Paths exists for the following:
With each track you get an overview of the course time remaining and the points you have earned. Personally, I have made it through most content with a couple of modules left in the Intermediate Developer track. I am also excited about what may come. Looking and the track naming and interjecting a little bit of speculation, I am looking forward to the advanced topics for Admins and Developers. What have you enjoyed most about Trailhead?